Asian
Eyelid Surgery
New York
Face
the world with confidence
One of the most popular and widely performed procedures is Asian eyelid surgery in New York. Reasons patients are interested in this procedure are to address asymmetries, skin redundancies, ill-defined creases, and underlying ptosis (droopy eye). Dr. Kwak has a mastery of the Asian eyelid anatomy and combines this knowledge with the understanding of each individual's motivations for the procedure always considering the cultural and ethnic identities of each his patients.
Why

should clients choose

ESK

MD
Dr. Kwak is a double board-certified facial plastic surgeon in NYC with a comprehensive understanding of all aspects of Asian eyelid surgery. In addition to his extensive training at some of the most elite hospitals in the US, he has studied with some of the busiest plastic surgery clinics in Korea. He continues further honed his skills alongside the nation's most revered physicians.
Asian double eyelid surgery is considered a demanding and challenging cosmetic surgery, so it is important to choose a surgeon with an impeccable reputation. Dr. Kwak is known for his precision, skill, and ability to produce results that are as natural as they are exquisite. During your private consultation in his NYC office suite, the doctor will answer questions, explain the procedure, and offer you a series of options for the style of your results. In some cases, Dr. Kwak may suggest additional procedures such as ptosis surgery or epicanthoplasty to enhance your outcomes. Due to Dr. Kwak's advanced experience with Asian facial features, many of his patients tend to opt-in for his individually customized Asian rhinoplasty procedures as well.
Get Started
Details
of the surgery
Asian blepharoplasty is typically performed under local anesthesia and takes approximately one hour. The technique chosen by Dr. Kwak is customized to your needs and will depend largely on your unique anatomy, and in some instances, on your age. There are typically two approaches – one that requires incisions and one that does not.
Revision
Asian

blepharoplasty

When a previous procedure has resulted in asymmetrical eyelids, a crease that is too high or too shallow, or another type of deformity, a revision double eyelid surgery may be necessary to correct the irregularities. Dr. Kwak has performed hundreds of revision Asian blepharoplasties and understands the difficulties of working with scar tissue that may have formed after previous treatments. While results may vary, many of Dr. Kwak's NYC clients find themselves pleased and excited with their outcomes, especially after the frustration and disappointment of prior cosmetic experiences with other less qualified doctors
Asian
Ptosis

surgery

Do your drooping upper eyelids cause you to appear sleepy, disengaged or sluggish? Eyelid ptosis has a few different causes, such as aging or genetics, and each unique scenario is treated accordingly. Sometimes ptosis surgery is performed in conjunction with our New York Asian eyelid surgery.

During the procedure, the client receives local anesthesia. The doctor will create an incision in the eyelid crease which allows him to make adjustments. Afterwards, ultra fine sutures are used to seal the incisions. These are removed after one week, which is around the time that patients are able to return to work.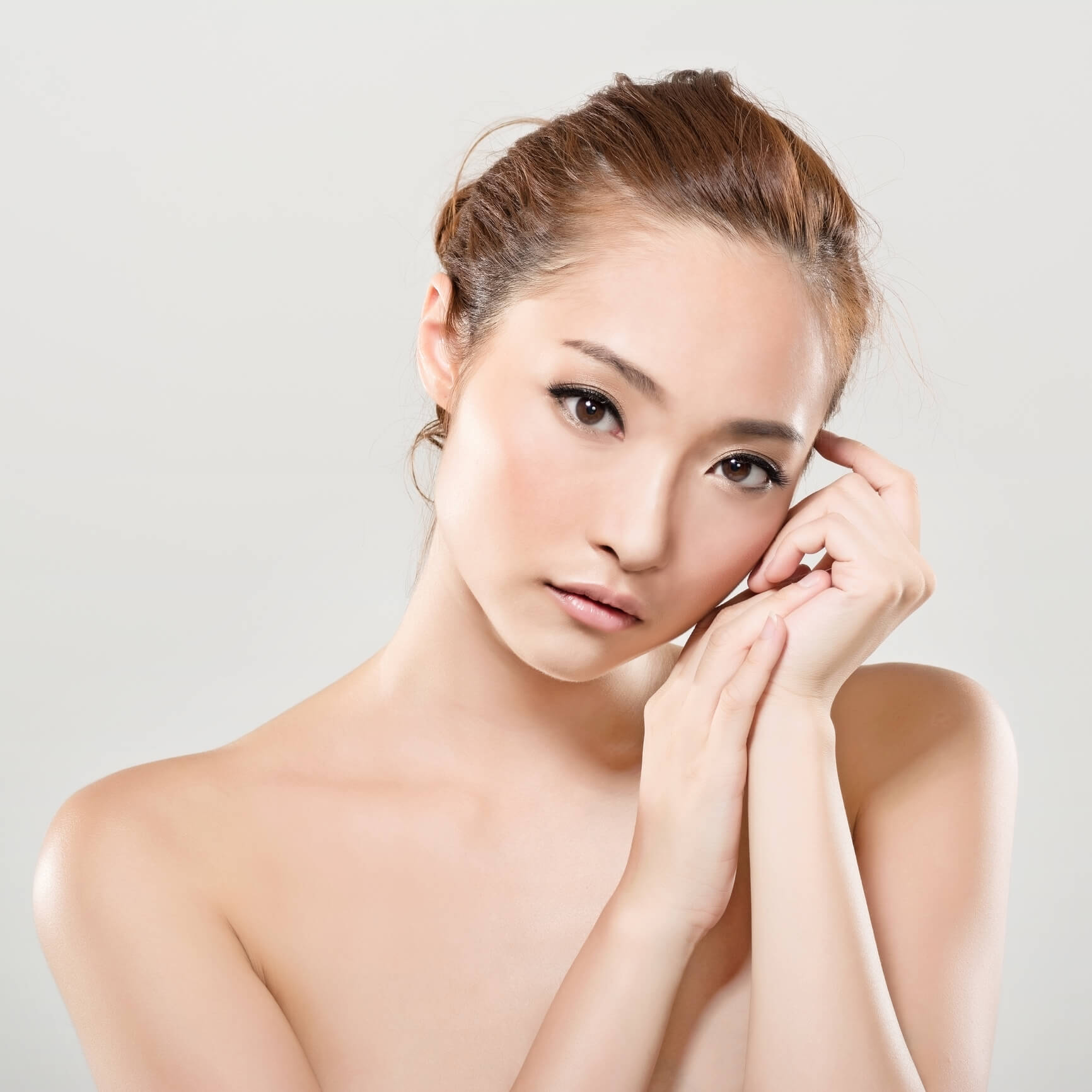 Epicanthoplasty
The epicanthal fold is a unique feature to the Asian eye. The epicanthal fold stretches over the central area of the eyelid and affects the appearance of the eye a great deal. When it is properly aligned and adjusted to the patient's liking, the eye looks more open, elongated and attractive. Epicanthoplasty can be performed with or without Asian double eyelid surgery. It requires a series of micro incisions within the boundaries of the inner eyelids; however, Dr. Kwak takes great care to minimize scarring through a conservative approach with fine-tuned, nuanced instruments.
Am I a

Candidate?

Everyone goes through the natural process of aging, and this includes skin aging as well. Skin aging is almost always accompanied by a loss of elasticity. Further, for many people, constant gravitational pull leads to the excessive collection of skin on the lower and upper eyelids. The result is the appearance of unsightly bulges and wrinkles. An extra skin fold hanging on your upper lids could end up interfering with your vision as well.

All these problems can be resolved by an eyelid surgery. In order to be a suitable candidate for a blepharoplasty procedure, you must be in good health condition and have realistic goals and expectations with regards to the surgery. Majority of the candidates for an eyelid surgery are over the age of 35 years. However, if you are genetically disposed to have droopy or baggy eyelids, then you could also decide to undergo the surgery sooner.
The Surgery
The blepharoplasty procedure usually begins with the administration of either general anesthesia or intravenous sedation. This helps prevent any discomfort that you may otherwise experience during the surgery. Dr Kwak will suggest the most suitable option of sedation in your particular case during the initial consultation. The next step is the incision. In an eyelid surgery, incisions are made in a way that the resulting scars get hidden inside the natural creases of your eyelids.
Once the procedure is completed, Dr Kwak will close the lid incisions with either skin glue or sutures. Sutures are typically removed within a time frame of one week.
How Long?
An eyelid surgery could last for anywhere between 1 to 3 hours, depending on factors such as the amount of repair that needs to be done and the specific technique used.
Scarring?
The incisions made during an eyelid surgery end up fading over a period of time and get blended into the natural eyelid creases. Hence, the procedure entails minimal or no scarring.
Benefits?
Some of the key benefits of our New York Asian eyelid surgery include the following:
Reduced fine lines
Majority of the patients notice a dramatic improvement in early aging signs such as fine lines. The lifting of the lower and upper lid could help minimize the lines around the corners as well as in the lower eyelid.
No under-eye sagging
The lower eyelid surgery is effective in removing the baggy areas under your eye. This is possible due to the elimination of excess tissue and skin underneath the eye.
A refreshed look
The blepharoplasty procedure can significantly improve the overall shape and look of the eyes. This refreshed, youthful appearance noticed after the procedure will help boost your self-esteem and self-confidence.
Call us at ESK today and book your consultation with Dr Kwak for arguably the best eyelid surgery NYC has to offer.