Face
the World With Confidence
Thick, luxurious hair is a natural attribute of youth. It can also be an expression of personal style and identity. That's why when the hairline begins to recede or hair thins and falls out, the entire appearance may suffer, not to mention self-confidence. Fortunately, here at ESK, you can regain all of that and more with one of the best hair transplants NYC has to offer.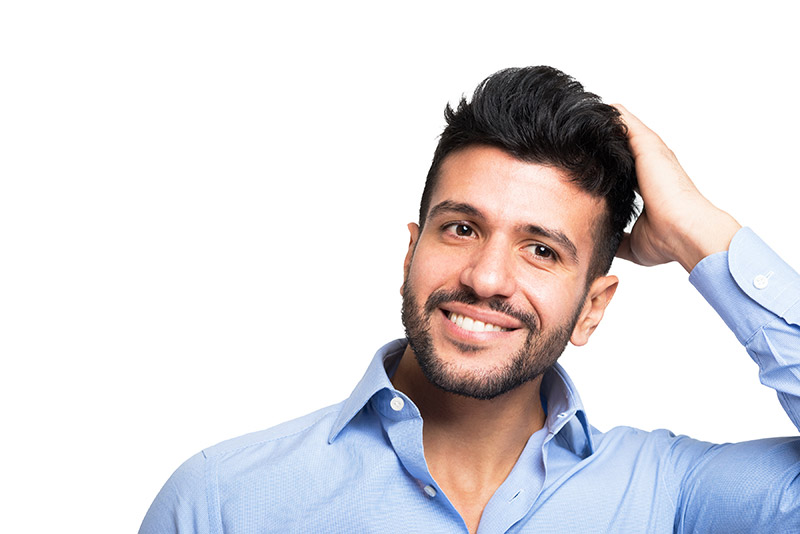 There are several reasons for hair loss, although the most common one is androgenetic alopecia, or male/female pattern baldness. This is the result of aging, genetics and sometimes hormonal factors.
Hair transplants can help reverse the negative effects of hair loss and cosmetically revitalize the hairline. Thousands of patients have successfully undergone hair transplants in cases where non-surgical means failed to produce adequate results. When other "quick fixes" haven't produced a significant improvement, it may be time to consider hair restoration surgery for long-lasting, natural hair growth in thinning or balding areas.
Why

Should Clients Choose

ESK

MD
At ESK in New York, our primary focus is on the head, neck and face. Dr. Kwak is double board certified in facial plastic surgery and otolaryngology, and has spent the majority of his career enhancing and improving these delicate and highly visible areas. Dr. Kwak is known for his skillful, discerning eye and aesthetic artistry. He is always careful to cater to the individual rather than perform generic operations that produce banal outcomes.
During your initial consultation, Dr. Kwak will examine your scalp, ask questions about what other strategies or medications you have tried in relation to hair loss, and listen as you describe your goals for the procedure. The doctor will then present a fully detailed treatment plan outlining the method of hair transplant he will use and what to expect at every stage of your surgery. Most of our NYC hair transplant patients find that Dr. Kwak instantly sets them at ease, and is able to respond candidly to all concerns and questions.
Get Started
Understanding
hair growth cycle
Hair grows from follicles, the most significant part of which is called the dermal papilla. Each follicle unit of 1-4 hairs is nourished by the scalp's blood supply. The hair grows in 3 distinct stages. The first is the Anagen Phase of active growth. The second is a transitional period and is called the Catagen Phase. The final segment is called the Telogen Phase and represents a resting period for the follicles. As we age, the growth phase gets shorter, and the resting phase gets longer. The follicle will eventually shrink and produces a shorter, finer hair. As the condition progresses, the hair will eventually stop growing, leading to thinning patches or baldness. Other areas of your scalp continue to produce thicker, lusher hair, and has healthy follicles, making our NYC hair restoration surgery possible.
There are several treatments for thinning hair or baldness, each of which works differently. A change in hairstyle can temporarily disguise bald patches, but as the thinning progresses, the hairstyle becomes less and less effective. Eventually you may choose to wear a hairpiece or wig, but most people find them uncomfortable, and are unhappy with the troublesome routine of positioning the hairpiece correctly, and removing it every evening. Some types of hairpieces can be sewn or glued to the scalp, but these treatments are uncomfortable and pose the risk of infection.
Once the hair growth cycle is understood, hair restoration surgery emerges as being the most effective option for treatment. While other hair restoration options may be cost-effective, hair restoration surgery presents a truly natural-looking solution for baldness, as you will once again grow natural, healthy hair. The surgery utilizes your existing healthy follicles to reintroduce hair growth.
What
to expect from your hair restoration surgery
Today, advanced surgical techniques for hair restoration are quite popular and effective. They include FUE (Follicular Unit Extraction) and FUT (Follicular unit Transplantation). Each of these hair restoration surgical methods has advantages, and Dr. Kwak will discuss which surgical method will be most beneficial to you, based upon your level of hair loss.
FUE
During this process, hair follicles from a donor area such as the back of the scalp are grafted onto the hairline via a specialty engineered device. The transplanted follicles are grafted gradually from front to back, ensuring a natural progression that mimics the organic hair growth process. The patient is provided with local anesthetic so little-to-no pain is experienced. FUE takes approximately 5-10 hours to perform.
FUT
Also called the "strip" method, this procedure involves removing strips of follicles from the donor site, creating grafts of 1-4 hairs and then placing them across the hairline via micro-incisions. Sutures are used in the donor area to close the gaps. The transplanted follicles then enter the Telogen (resting) phase, but can soon resume their normal Anagen (growth) phase, and continue to grow just like normal hair does. FUT usually takes 2-6 hours to perform.
The Procedure
There are basically two kinds of hair transplant procedures:
Slit grafts: containing four to ten hairs in each graft
Micro grafts: containing one to two hairs in each graft (basis the extent of coverage required)
Some of the ideal candidates for this procedure include:
Women who are bothered by their thinning hair
Men suffering from male-pattern baldness
Individuals who have experienced hair loss due to reasons like scalp injury or a burn
FUE or 'Follicular Unit Extraction' is the most advanced hair transplant technique available today. In this method, the surgeon uses a special extraction instrument to extract hair follicles and transfer them to the recipient location with the aid of a tiny surgical needle.
The hair transplant procedure begins with the surgeon numbing the surgical site with local anesthesia. Micro holes are made with a needle or blade in that part of the scalp where implantation needs to occur. The hair is gently placed in the holes and the implantation allows you to flaunt natural-looking growth. In a single treatment session, your surgeon may end up transplanting several hundred or thousand hairs.
The transplant size determines the length of the surgery. A hair transplant procedure usually takes about four to eight hours. Patients might require another session sometime later if they continue experiencing hair loss or wish to have thicker hair.
Costs
and

Risks

The cost incurred in a hair transplant procedure in New York is primarily dependent on the extent hair that needs to be moved in order to achieve the desired results. In general, the price range for a hair restoration procedure is $4,000-$15,000. These costs aren't typically covered by insurance. Some of the other factors influencing the cost of a hair transplant include your geographical location, the type of procedure chosen and the skill and experience of the surgeon.

Like all other surgeries, hair transplants also involve some risks. These usually include infection and bleeding. There is also a risk of scarring in some cases. When then new hair starts growing out, some people experience infection or inflammation in their hair follicles (folliculitis). But antibiotics and compression can easily relieve this problem.

It is a good idea to consult your doctor regarding the risks involved in a hair transplant and the extent of improvement you will likely notice after the surgery is completed.

While there may be multiple products promising increased hair volume and greater hair growth, most of them are ineffective. The ideal way to increase or add hair to a scalp area is to opt for a hair restoration procedure.
Recovery
from hair restoration
Manhattan hair restoration clients do not generally experience any discomfort. Hair transplantation is considered one of the most gentle and non-invasive outpatient procedures. After surgery, do not wash your hair for at least 24-48 hours, as this may damage the new follicles. It's also a good idea to avoid excess exposure to the sun, and to keep rigorous exercise at a minimum for the first week or two of recovery. To minimize the risk of infection or irritation, take care not to pick at the healing scalp.
Clients can expect to see significant new hair growth at around 10-14 weeks. Occasionally multiple transplant sessions are needed to achieve the look you want, based upon the degree of your hair loss, and the restoration needed. We provide our patients with detailed aftercare instructions to speed healing, and help your new hair follicles to start producing hair.
If you should need any assistance or have questions during the weeks following your hair transplant, do not hesitate to contact Dr. Kwak at his Manhattan office directly.
hair restoration
in new york
Dr. Edward Kwak is double board-certified for facial plastic and reconstructive surgery, and in head and neck surgery. He is renowned for his precision and accuracy, and is a true artist in performing delicate procedures. Our patients are extremely satisfied with Dr. Kwak's natural-looking results and appreciate the use of the most advanced technology and surgical techniques in hair restoration. He and his staff provide warm, caring patient care and always focus on patient health, safety, comfort – and achieving the results his patients want.
Dr. Kwak is a recognized authority in his field, and is regularly called upon as a lecturer, and to contribute to scholarly books and articles in his field. He educates other professionals, serving as an assistant professor at the Icahn School of Medicine, where he trains facial surgeons at The New York Eye and Ear Infirmary. Finally, Dr. Kwak also gives back to his community by working closely with Faces of Honor, an organization that gives provides medical services to injured veterans, sponsored by the American Academy of Facial Plastic and Reconstructive Surgery. If you would like to explore options for some of the best hair restoration NYC has to offer, schedule a consultation with our office to create a treatment plan.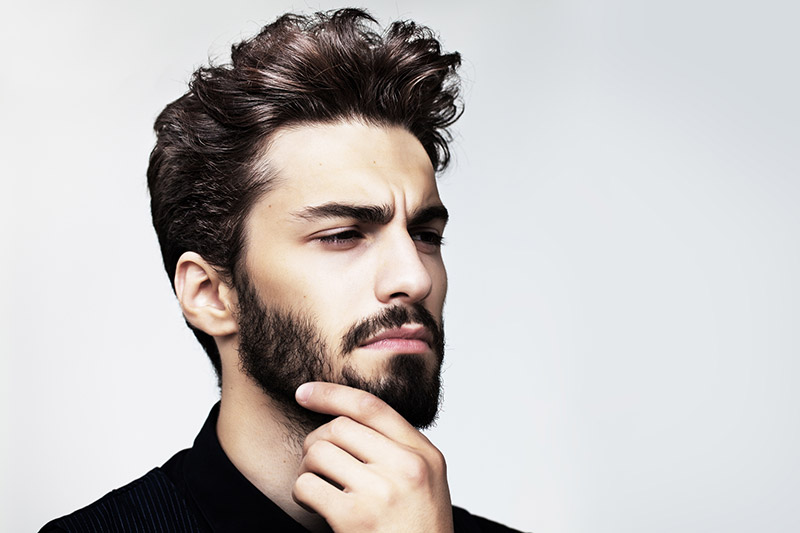 Hair Transplant FAQ
Hair Restoration Resources