Face
the world with confidence
If there is one constant in human life, it is the force of gravity. No one escapes it. As we advance in years, gravity challenges nearly every aspect of our appearance, from our posture to our cheekbones. The forehead and eyebrows are no exception to this rule. Over time, these areas tend to sag, droop and wrinkle, resulting in what may be erroneously interpreted as a distressed, exhausted or unpleasant facial expression. In addition, there is often a loss of fatty tissue beneath the brow, further contributing to a decline in youthfulness.
Fortunately, the procedure known as a brow lift in Manhattan, also commonly called a forehead lift, can do wonders to brighten the eyes, restore a relaxed, friendly expression, and smooth away heavy, encroaching frown lines, wrinkles and folds. During a forehead lift, the eyebrows are raised and repositioned, while the surrounding skin is tightened and toned. A blepharoplasty or facelift is frequently recommended in conjunction for a more dramatic transformation.
Why

should clients choose

ESK

MD
When you go to select the ideal doctor for your procedure, there are many criteria to consider; however, credentials, results and bedside manner are three of the most important factors.
Dr. Kwak is a seasoned authority on facial procedures, double board-certified in both cosmetic surgery and otolaryngology (head and neck surgery). This gives him the experience, training and specialization so integral to a successful outcome. His work has taken him all over the world, deepening his ability to understand subtle differences in facial structure from one culture to the next. With such insight, he is able to customize his approach to the needs of each individual patient, regardless of ethnicity or country of origin. In other words, at ESK one size does not fit all.
When brow lift New York clients view Dr. Kwak's before and after photos, they see that his work always looks natural and effortless, sidestepping the pitfalls of over-operation that lead to a "done" look. Additionally, Dr. Kwak is known as one of the most personable and approachable physicians in the industry. This combination is responsible for a plethora of patients who swear by the patient experience provided at ESK.
Get Started
What
to expect during a brow lift
Dr. Kwak typically recommends one of three types of brow lifts: the endoscopic brow lift; the temporal brow lift; or the coronal lift. This will be determined during your confidential consultation. Dr. Kwak will review your medical records, discuss your goals for surgery, and give you a clear and transparent set of expectations for your results.
Endoscopic
brow lift
During this minimally invasive procedure, the doctor will make minor incisions at the hairline, through which he will thread a thin tube bearing a tiny camera. This device is known as an endoscope, and it allows the surgeon to better view the tissue and muscle beneath the skin so that he might strategically target the furrows and frown lines that distort the forehead.
Temporal
brow lift
Often performed in connection with a blepharoplasty, the temporal brow lift is a limited procedure in which approximately one-inch incisions are made above the temples at the hairline in order to reposition the outer brow regions and smooth out deep lines.
Coronal
brow lift
This more traditional type of procedure requires an incision from ear to ear across the scalp. The doctor then lifts the forehead skin, pulling it back to reduce wrinkles and create a smoother surface. In this case, the incision scar is neatly hidden from view by the patient's hair.
Before & After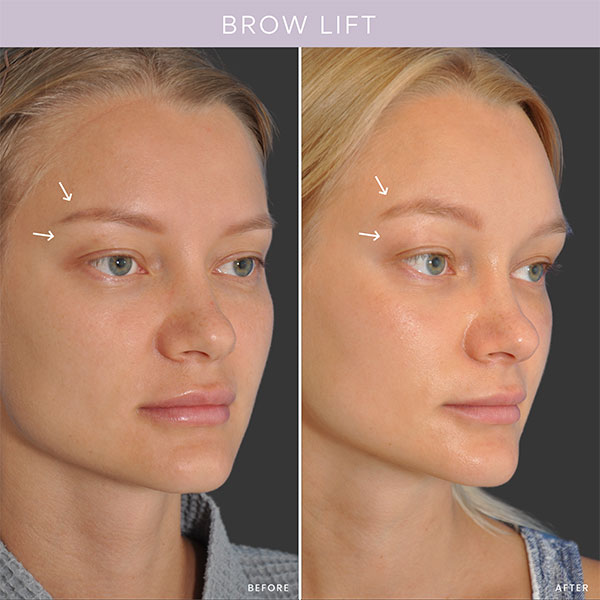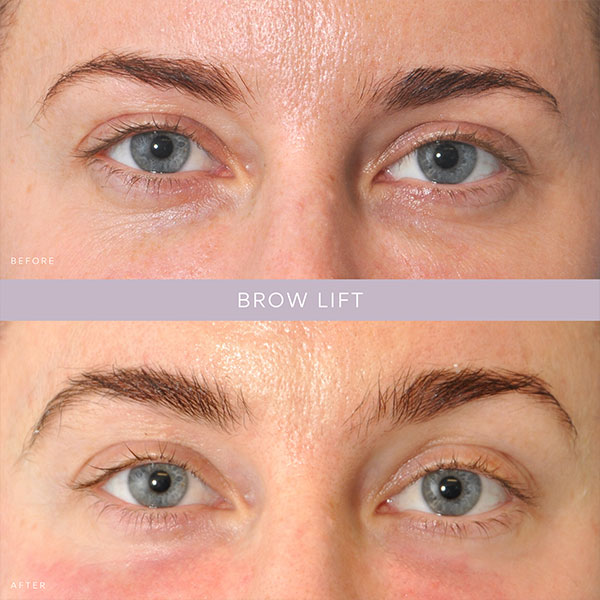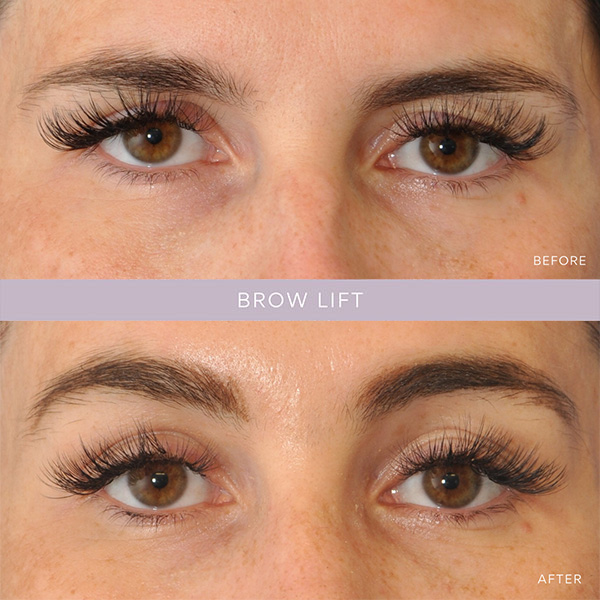 Recovery
from a brow lift
Brow lift patients can expect a comfortable and expedited recovery, thanks to Dr. Kwak's highly precise technique and minimal incisions. Sutures usually come out within 7 days, and any tingling, discomfort or bruising should resolve within around 10 days. It's a good idea to be gentle while showering, but other than that no special limitations exist. Most clients return to work and regular activity within 5-10 days. Schedule a consultation today for one of the best results of brow lift NYC has to offer.