Face
the world with confidence
Searching for the right facial plastic surgeon can require a huge leap of faith. It is imperative to choose a doctor who specializes in the delicate, highly intricate procedures reserved for nose, lips, eyes and forehead, as these areas require unparalleled precision as well as the astute eye of a seasoned artist. In Dr. Edward Kwak, patients have finally found this elusive, winning combination. Dr. Kwak is certified not only by the American Board of Facial Plastic and Reconstructive Surgery, but he is also certified as a head and neck expert by the American Board of Otolaryngology. This is why ESK is proud to be the home of one of the best surgeons for rhinoplasty NYC has to offer.
Simply put, Dr. Kwak has spent his entire career focusing his talents on the human face and neck, producing exquisite, striking outcomes time and time again. In addition to nasal procedures both cosmetic and function, ESK is also lauded as the premier destination for facelifts, brow and neck lifts, non-surgical skin treatments, and hair restoration.
The
ESK

MD
Philosophy
Distinguished training, skill and technical precision are expected from any top surgeon in NYC. Dr. Kwak, however, possesses several additional qualities that truly set him apart in his field. He is devoted to ensuring each patient feels at ease, from the moment they walk through the door to the weeks and months after surgery as they enjoy their stunning results. Clients at ESK receive a tremendous amount of pre-operative attention, as detailed communication before the procedure is the key to a successful outcome.
Outstanding training and awards:
After graduating cum laude from Tufts University, Kwak began his medical education at Indiana University School of Medicine where he immediately rose to garner the Alpha Omega Alpha Medical Honor Society Award and the Eli Lilly/K.K. Chen Pharmacology Award. Dr. Kwak then chose to complete his graduate studies in his favorite city of New York, serving one year of general surgery at Saint Vincent's Hospital in Manhattan before winning admission to The New York Eye and Ear Infirmary where he would complete one of the country's most prestigious residencies in Otolaryngology – Head and Neck Surgery.
Following this initial residency, Dr. Kwak was then invited to study under the renowned Dr. Russell Kridel, sponsored by the American Academy of Facial Plastic and Reconstructive Surgery. He was chosen to this elite fellowship at the University of Texas Medical Center in Houston. After his fellowship, Dr. Kwak served as a visiting surgeon in Seoul, Korea, broadening his knowledge and skill at the most famous institutions in the nation.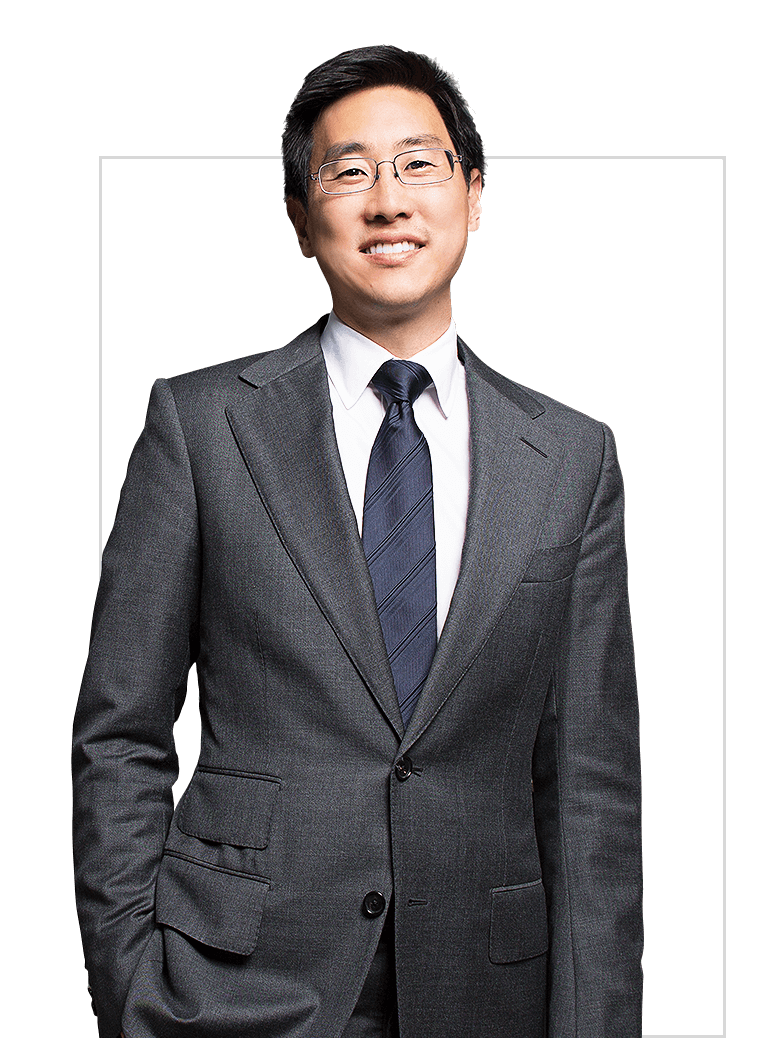 Giving back
to the community
Dr. Kwak is an enthusiastic contributor to books, articles and blogs on facial plastic surgery. His voice has become a trusted authority on advanced topics in rhinoplasty technique, and he frequently tours the US giving lectures. His extensive training as well as his specialty in rhinoplasty technique has allowed him to become a world-renowned rhinoplasty surgeon Manhattan is proud to lay claim to.
Always eager to give back to the community, Dr. Kwak makes time to educate others, working as a Clinical Assistant Professor in Head and Neck Surgery at the Icahn School of Medicine at Mount Sinai. He is also responsible for training new facial surgeons at The New York Eye and Ear Infirmary in cosmetic procedures. In addition, Dr. Kwak is proud to participate as a partner with Faces of Honor, a program sponsored by the American Academy of Facial Plastic and Reconstructive Surgery that provides free-of-charge medical services to injured veterans.