Face
the world with confidence
Why get a facelift?
For those accustomed to looking and feeling their best, the aging process can bring frustration and dissatisfaction with the image in the mirror. Inevitably, the face is one of the areas hit hardest by gravity, stress, exposure to the elements and the compromising effects of time. The face ages in a predictable manner resulting in facial jowls, marionette lines, deepening nasolabial folds, sagging neck folds, skin wrinkles, and a loss of facial volume all resulting in signs of aging and detraction from a once-youthful, vital countenance.
What is a facelift
A facelift, also known as a rhytidectomy, can dramatically reverse this downward trajectory, restoring volume and suppleness to the facial contour, tightening the jaw and necklines, and smoothing fine wrinkles and lines. This surgery addresses the fundamental changes related to natural facial aging.  When performing his custom-tailored facelift surgery in New York City, Dr. Kwak repositions the underlying soft tissue and facial musculature layers, also known as the SMAS (superficial muscular aponeurotic system) to a more youthful anatomic position.  By focusing the lift on these deeper layers, a more natural outcome is achieved. 
Why

should clients choose

ESK

MD
However, any procedure targeting the face is by nature highly delicate and complex, as even the most subtle of alterations can have a significant impact on the total aesthetic. That is why it is so important to choose a facial plastic surgeon who specializes exclusively in this area.
Dr. Kwak's goal with facelift surgery
Our primary goal in facelift surgery is to achieve a youthful appearance that looks noticeable, natural, and refreshed versus the overly pulled windswept appearance of the "operated" facelift. This can be achieved through properly selected which procedure is best for your specific face. As a double board-certified specialist in both facial plastic surgery and head and neck surgery, Dr. Kwak possesses the highest levels of training, accreditation and experience.  
Get Started
Benefits of a Facelift
With the advent of facial fillers, neuromodulators, and nonsurgical treatments many ideal facelift candidates have been treated with these alternative options yielding patient dissatisfaction and overall costs similar to or often times greater than a facelift.
Results that can last years, not months
Precise control and direct changes to the facial anatomy - resulting in predictable real outcome.
Superior outcomes than existing nonsurgical options
Minimal scarring
Easily combined with other procedures to enhance results
Increased self-confidence
A facelift takes years off your appearance and provides a rejuvenated, refreshed look with minimal risk. Boost your self-confidence with a procedure that treats the underlying causes of aging by restoring a more youthful position for facial muscles, treating loose, drooping skin and tissue, redefining your jawline, and creating a beautiful, balanced facial appearance that looks natural, fresh and youthful.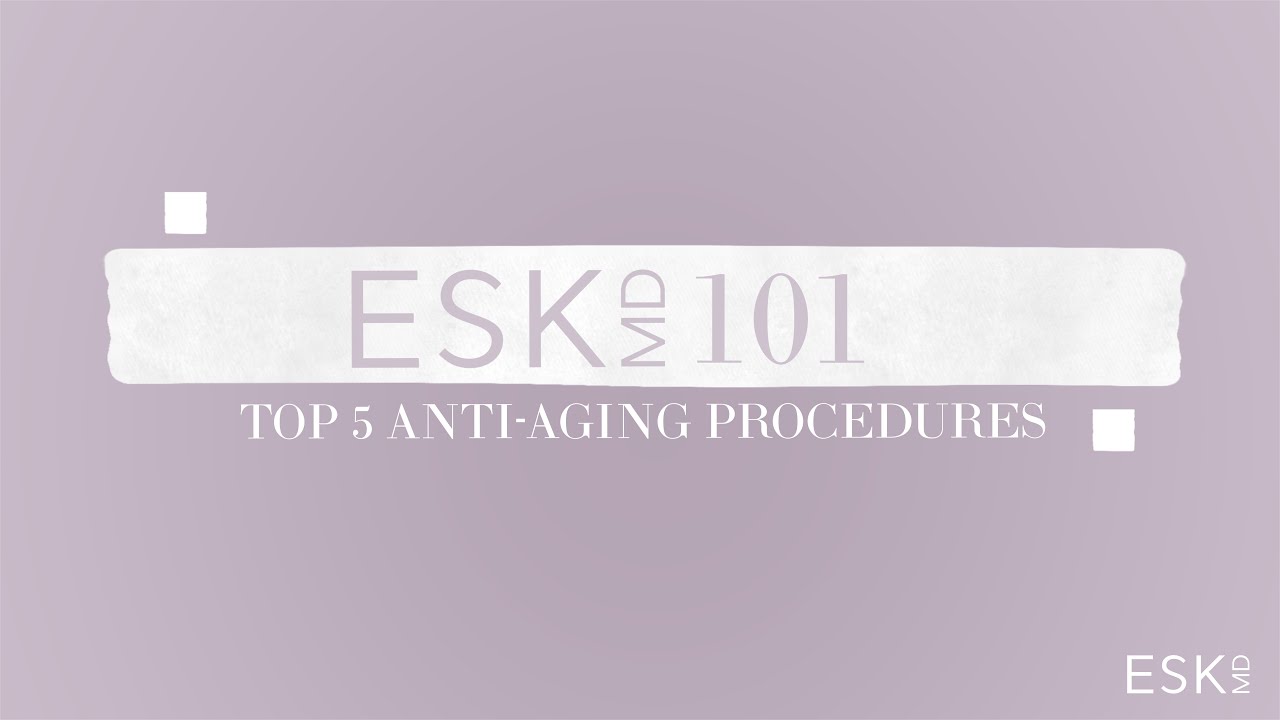 The
ESK

MD
Facelift procedure
Dr. Kwaks's facelift clients will find that there is a range of options available when it comes to improving and reshaping facial anatomy. The type of facelift best suited to each patient will be determined during consultation.
Mini-facelift
Limited incision facelift 
This procedure has been described, branded, and trademarked using several different names (Quicklift®️, Lifestyle Lift™, S-lift, etc ).  While the nomenclature can be confusing, these procedures all can be referred to as limited incision facelift or a mini facelift. This procedure is known for its shortened downtime. Compared to a traditional facelift, a mini facelift uses a smaller inconspicuous incision around the ear and into the hairline.  Through this incision the jawline, cheeks, and neck are contoured for a more desirable and youthful presentation. To achieve this specific contouring, there are variations on how this procedure is performed, specifically what requirements are needed to address the underlying soft tissue and muscular layers (SMAS).  Based on your specific concerns, Dr. Kwak will recommend the best type of mini-facelift which suits your face.  This procedure is most often performed under local anesthesia and typically requires about 7-10 days recovery.
Who is a good candidate for a Mini Facelift?
Good candidates are patients with early signs of facial aging (mild facial jowls and laxity). If you are currently using facial fillers or Botox®️ to ward off signs of aging, a mini facelift may be a more lasting option. For clients who suffer from a higher degree of skin and neck laxity however, the mini facelift may not be best suited to achieve the desired results. If you're looking for a facelift in New York City, you may benefit from Dr. Kwak's mini facelift procedure depending on your specific needs.
Potential candidates for a mini-facelift are:.
Early facial jowls
Mild skin laxity
Poorly defined jawline
Traditional
Facelift
During the traditional facelift, the lower portion of the face is refreshed and recontoured, addressing creases, sagging, depleted muscle tone and an undefined jawline. Incisions are hidden around the ears and in the hairline and are virtually undetectable after surgery. There are variations on the traditional facelift during your consultation Dr. Kwak will review which option is best for you.
Why one may need a traditional facelift versus a mini-facelift is mostly determined by the amount of laxity noted on the lower jawline and neck areas.  While a facelift alone can work wonders for self-confidence, it can also be performed as part of a more comprehensive makeover when coupled with a browlift, necklift or eyelid surgery.
Deep Plane
Lift
The deep plane facelift can directly address the specific anatomic changes related to facial aging. For this procedure, the focus is on releasing the underlying muscle layers of the face (SMAS and facial muscle of expression) along with key facial retaining ligaments. Doing so, the most critical structure in facelift surgery, the SMAS layer, is freely mobilized, allowing for it to be repositioned higher vertically.  Another added benefit is that by repositioning the SMAS through the deep plane technique, other key adjacent structures such as the midface fat pads are also repositioned higher, restoring the cheek volume, often lost with aging.
This complex procedure requires a complete understanding of the facial anatomy and Dr. Edward S. Kwak has spent years perfecting his technique, making him one of the most sought-after deep plane specialists for facelifts in New York.
Candidates for Deep Plane facelift:
Excessive facial jowls
Deep nasolabial folds
Flat or hollow cheek/midface
Complementary procedures
to a facelift
A facelift may correct for mild neck laxity, however for those with significant neck laxity or other central anatomic variations such as excessive submental fat, prominent digastric muscles, or ptotic submandibular glands, a neck lift / deep neck lift (include link to other page) may also be recommended.
Facial Fat Grafting
Aging affects not only skin and muscle laxity but also the soft tissue volume changes. Some common areas where soft tissue volume changes are around the eyes (tear trough), cheeks (flattened midface), temples (hollow temples), and lips. A facelift will restore the skin and muscle laxity associated with aging, however facial fat grafting is frequently incorporated in facelift surgery. Facial fat grafting is a procedure that aims to extract fat from a patient, process it, and re-inject it into certain areas of the face to create a more youthful and harmonized appearance.
Dr. Edward S. Kwak employs an innovative extraction technique that allows him to harvest, handle, and relocate fat cells with minimal trauma, increasing the chances of a successful outcome for his patients.
While the facelift can improve deep etched wrinkles, some of the more specific aging changes associated with the skin, such as aged spots, fine wrinkles especially around the eyes and mouth, sun damage skin are better treated with laser therapy.
Laser skin resurfacing (link) is frequently performed simultaneously with facelift surgery to address the specific skin related changes with aging.
Alternatives

to facelift

Patients who are not good candidates for surgery or do not want to opt for a surgical facelift still have plenty of options available. At Edward S. Kwak MD - ESKMD Facial Plastic Surgery, Dr. Kwak performs a variety of non-surgical facelifts that are designed to rejuvenate the face with little to no downtime.

Depending on the goals you want to achieve and your specific case, Dr. Edward S.Kwak can use dermal fillers, neurotoxins (Botox®️), lasers, or ultherapy to address sagging skin, wrinkles, and other common signs of aging.
Facelift Consultation with Dr. Kwak
During your consultation with Dr. Kwak, he will carefully review your medical history, your previous surgeries, your goals and wishes for the procedure, and of course any concerns or fears that may be weighing on your mind.
Your face will be thoroughly examined by Dr Kwak where assessments are made accounting for your skin type, facial anatomy, and soft tissue variations. To get your best assessment, we ask that you wear minimal makeup.
Based on Dr Kwak's findings along with your specific goals and concerns a customized plan is detailed. Often, more than one option is discussed with each patient. Dr Kwak will explain the benefits and potential limitations of each specific plan.
After all questions are answered you will meet with our patient coordinator to review surgical fees and to schedule surgery.
Preparing
for Facelift Surgery
Prior to the surgery, you will meet with one of our medical staff to review our preoperative/postoperative instructions and necessary prescriptions related to the surgery. We recommend obtaining a medical clearance from your primary care physician.
You will be expected to stop eating the night before your surgery date. Any medications that you have been advised to take by other medical practitioners will be reviewed by Dr Kwak or his staff.
If you live far away it may be best to plan to stay in a hotel located close to the clinic, our staff can assist you with finding accommodations.
In order to ensure the best care and safety for our patient, we require a nurse to stay with you for the first night after surgery, this service is included with your surgical fees. If you wish to extend this care from our skilled nursing staff, we are happy to assist.
What happens during the

Procedure

On the day of your procedure you will meet with Dr. Kwak to review your plan and to ask any final questions prior to the surgery. Dr Kwak will perform surgical markings to customize the required surgery to your specific issues. If your surgery requires deeper sedation (general anesthesia), you will meet with our board certified anesthesiologist before the surgery.

Patients are then escorted by our nurse to our certified (AAAASF) operating room.

During the surgery, Dr Kwak will make an incision around your ears and into your hairline. The type of incision used minimizes all visible incisions, by placing part of the incision in the ear canal. Once this incision is made, Dr Kwak skillfully dissects the required anatomic areas customized to your type of facelift being performed. Once the required structures are isolated, Dr. Kwak will tighten the underlying facial musculature usually along a bidirectional vector, securing it in place with sutures. The overlying skin is then redraped and excess skin is removed. Thin medical-grade, skin-friendly sutures will be used to close the skin incisions. Small temporary surgical drains are often necessary for facelift surgeries. At the end, a light bandage is placed around the face.
Duration Of the Surgical

Procedure
A traditional deep plane facelift takes approximately 4-5 hours to be completed.
The mini-facelift procedure takes approximately 2-3 hours to be completed.
These are estimates and your specific surgical time can vary.
Recovery from Facelift
Dr Kwak incorporates the most advanced surgical techniques and uses novel medications to minimize bruising and swelling. We have excellent outcomes while minimizing down time. Despite this, we still explain to patients that there is known associated healing and recovery from facelift surgery.
Every patient heals differently, so recovery time varies from patient to patient. On average, most patients undergoing a mini facelift procedure are able to return back to work 7-10 days after surgery. Patients undergoing a deep plane or traditional facelift typically return back to work 10-14 days after surgery.
Strenuous activities, including any forms of exercise, should be avoided until you are advised to resume these activities by Dr. Kwak. On average most patients are able return to light activities around 2-3 weeks after surgery.
Most patients describe any discomfort associated with surgery as "less than they thought." We want you to be comfortable through this process, our staff will be carefully monitoring your progress throughout the recovery process.